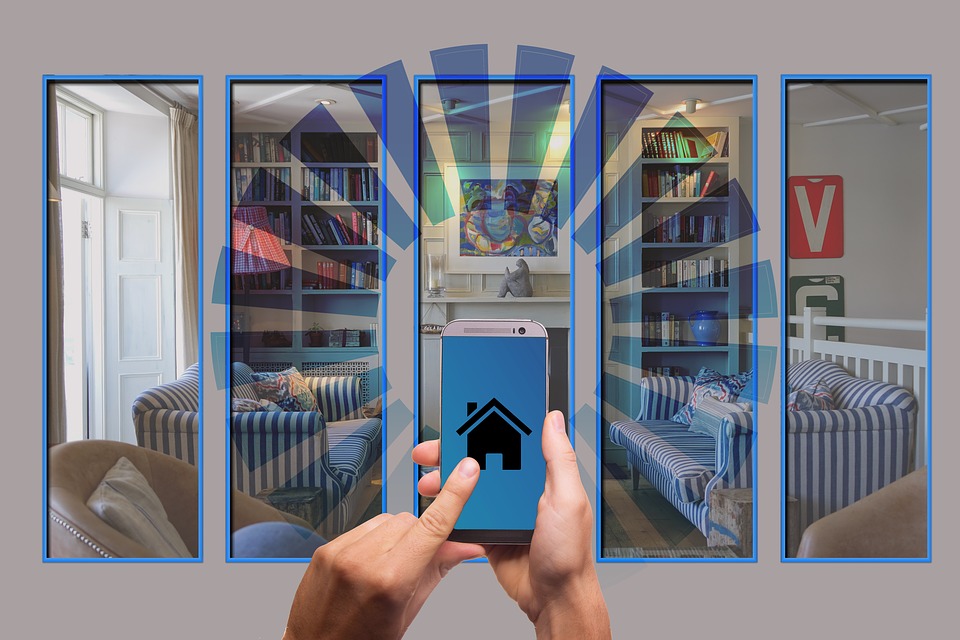 The number of burglaries across the US is decreasing due to the fact that many homeowners are equipping their homes with security systems, which can aid in preventing crime. These systems do not only deter criminals and intruders, but it ensures that even undaunted opportunists will have a hard time trying to break into your home without being seen.
However, the problem now is the mile-long list of home security options available today, from security cameras, motion sensors, to monitoring solutions. All of these can be very overwhelming. Fortunately, there are all-in-one solutions that combine different aspects of prevention, monitoring, and surveillance.
Below are some of the best home security systems that will make you feel safer and give you peace of mind. 
Simplisafe
This brand is very much popular in the home security sector. Unlike other home security solutions, Simplisafe offers five options for its starter kit. Foundation Kit is at the low-end. It has a motion sensor, an entry sensor, keypad, a base station, and is priced at $229.
On the other hand, Haven Kit is at the top-end and is priced at $489. It has a smoke detector, water sensor, freeze sensor, a panic button, a 105dB siren, two motion sensors, four entry sensors, keypad (and keyfob), and the same base station as the Foundation Kit.
The Haven Kit is undoubtedly ideal for a larger home and clearly shields you from more than housebreaking. Moreover, all of these kits can be returned within sixty days if it doesn't work for you. Plus, you have an option of monitoring plans that have a cellular backup and professional monitoring. 
What's more, Simplisafe is always included in the top security system reviews online, which obviously highlights its effectiveness and efficiency.
Nest Secure
Nest has built its good reputation in the home technology sector through its thermostat, which was released in 2011. At present, the company is part of Google and has broadened its expertise into home security, particularly with Nest Secure.
The Nest Secure home security system is priced at $399. It boasts two sensors, two Nest Tags, and a base station. You can arm or disarm the alarm system via the Nest Tag when near to the base station. 
Apart from that, you can arm and disarm the system through the Nest app, Google Assistant, and a passcode. Moreover, the sensors are very versatile because each can be used to safeguard a wall, door, or window since it detects motion.
These sensors, known as Stick Nest Detectors, give information and data via the base station to the associated application. What's more, the Nest Secure alarm system works over Wifi. Even so, through an additional monthly option at $5, you get cellular access as a backup.  
Additionally, the alarm system can be made more extensive with options for outdoor and indoor cameras, and electronic locks.
Honeywell Home
This home security option is an all-in-one solution that's aimed to function as the core of smart home experience. In fact, the base unit of the Honeywell Home can detect sound and motion. 
Additionally, when the smart sensors are activated, it can capture 1080 HD video. While the Honeywell Home has night vision capability, it can be integrated with Z-wave lighting and smart sensors to broaden its range both outside and inside your home.
Another thing, the unit can work well with many third-party devices, which you can configure. In this way, even when you're not at home, outdoor and indoor lighting can be set to make the illusion that's somebody's home.
Also, when the sensors are triggered, you will receive an alert through a text on your mobile phone, alongside an audio or video clip of it. It lets you determine whether the activity is false or worth taking action.
But the Honeywell Home unit is designed to function more than a security device. Plus, it's powered by Amazon's Alexa. Thus, you can connect your Amazon account to the unit to play audiobooks, radio stations, or music.
What's more, there is a membership plan available. This plan will allow you to widen the standard 24-hours online storage to at least a 60-day storage plan. Plus, the capability to keep more videos and get more discounts at Honeywell.
Takeaway
Over the years, setting up a smart home and securing your home from burglars has become much more manageable. In fact, today, you can remotely control your thermostats, lights, and locks via your mobile phone. Also, monitoring your home from anywhere in the world has become simple and pretty much affordable. 
Relying upon your needs, you can opt with a home security system that's monitored by professionals or by yourself. You can even make the best use of on-demand monitoring plans, especially when you are traveling. However, keep in mind that you can expect to pay more if you have more coverage.