It's a no-brainer to go for a fireplace either as a decoration or a source of heat, or both. But, you really do have to consider a lot of things before concluding on a particular brand. This stuff includes- the size, its efficiency, its pros and cons, your budget and its energy consumption rate.
In this regards, we have compiled the 5 best energy-saving electric fireplaces you should have on top of your list when choosing an electric fireplace:
Duraflame DFS-450-2 Carleton Electric Stove with Heater, Black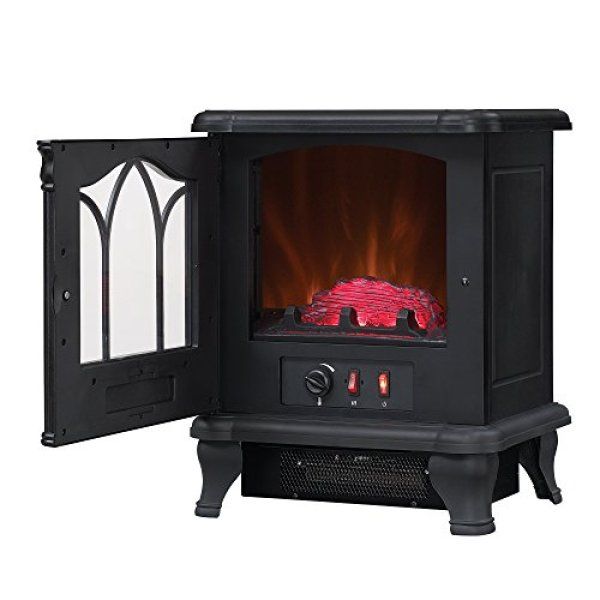 There are other colors if you don't like black. But, aside from colors, its energy efficiency is fascinating. It creates an instant ambiance in your living room with the dancing flames and stunning antique stove design. Most Loftowners, maybe including you, do not only consider its energy efficiency but also its safety efficiency. They are scared of the health hazards associated with having a fireplace, especially Duraflame. But, little do they know that extra protection has been added by the manufacturer. Such include a glass panel which is cool to touch even while the fireplace is in operation. Thus you won't have to worry about dangerous or exposed flames. And your children and pets are safe around it. There is also an inbuilt tip-over safety switch that turns off automatically when your stove overheats. Even with these extra features, its energy usage is still commendable. This is why it is top of our list.
2. Comfort Zone CZFP1 Mini Ceramic Tabletop Fireplace Heater for Indoor Use.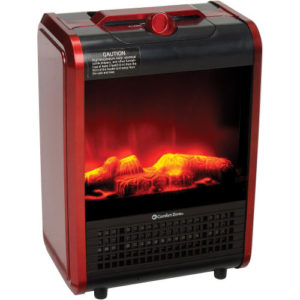 My friend, Peter was near the end of a 3000 mile trip in his car when one of the Arctic blasts of cold weather made life miserable even in Arizona. He grew tired of the noise of his built-in furnace, saw this at the warehouse, and picked it up. It heated the interior of the rig to 70 and gave off a nice cozy feel. If you just want ambiance you can just run the flames & not the heat. This feature was added to reduce fireplace electric consumption.
3. HomCom 1500W Compact Freestanding Electric Wood Stove Fireplace
I have experience using this fireplace. Before I moved to my new place, my grandmother and I lived in an old house with an old fireplace which has some internal crumbling. Expensive repair so for the time being to enjoy the ambiance of evening and Saturday morning fires we purchased this little fireplace. It is adorable and fits the bill for what we wanted. The effect the fireplace had on the electric bill was so small; so we had no stress on our little budget. It has such amazing safety precautions also. If you want to be assured of more safety, ensure you get the best electric inserts sold online.
4. Best Mini Heater: PuraFlame Clara 9″ Mini Portable Electric Stove Heater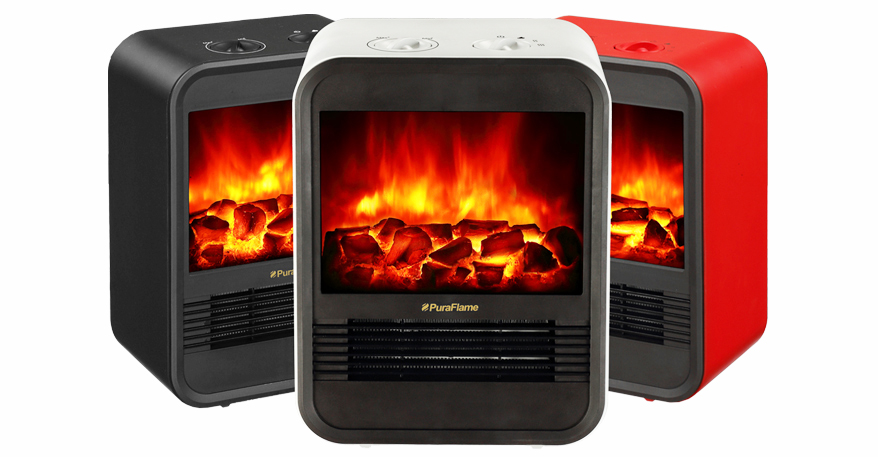 You really need to check this out. This is significantly smaller than others which would likely reduce its energy consumption rate. This affordable product, which is just 12″, comes in three colors and is easy to move around your Loft as needed. So, it can be useful in your living room during the day and in your bedroom during the night. Get the https://www.topratedfireplaceinserts.com/ here.
5. Giantex 35″ Xl Large 1500w Adjustable Electric Wall Mount Fireplace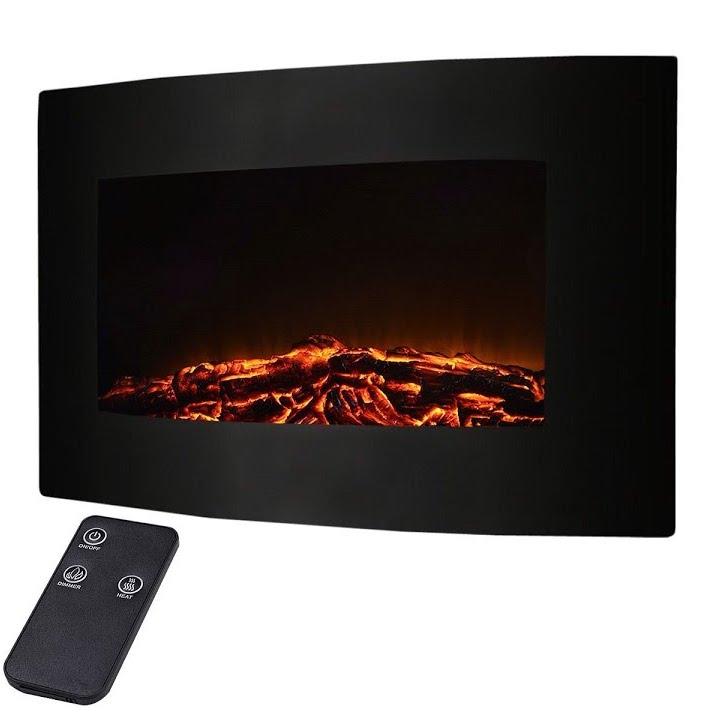 As well as having an adjustable fire intensity and hence energy levels, with this fireplace, be sure of creating such crazy ambiance. The flame is adjustable. The heater is quiet. It was super easy to mount no need to fear- you would have value for your cash.
Wrapping Up
Getting any of these fireplaces would sign you up for a good time matched up with high energy efficiency.