What To Consider When Running your business From Home
With sophisticated technology nowadays, running a business from home has become more and more manageable. The more popular option is dropshipping, where you act as a middleman between consumers and manufacturers. This setup eliminates the need to find storage for your products since you only have to send the customers' orders to the supplier, and they'll be the one to pack and deliver the merchandise.
If you're thinking about running a home-based business, here are some things you should consider:
1. Assign a Specific Workspace
Whether you're living in a house, loft or apartment, it's ideal that you designate a space as your home office. This should serve as a place where you can store every company-related document and file.
Safeguarding your home business entails creating boundaries if you're intending to interact with clients in your home. Some ways you can do this is by allotting certain hours to work and when to answer phone calls. This can help give you a set space to work without interfering with your home life too much.
2. Prepare to Delegate Tasks
As a business owner, it's tempting to do everything yourself when starting out because you want everything to be planned and executed correctly. However, it's harmful if you frequently stretch yourself out too thin by managing all processes, from accounting to sales and marketing. You can ask for help from your family or friends in the early stages if they're able or if your budget allows it to hire a few people to be part of your core team.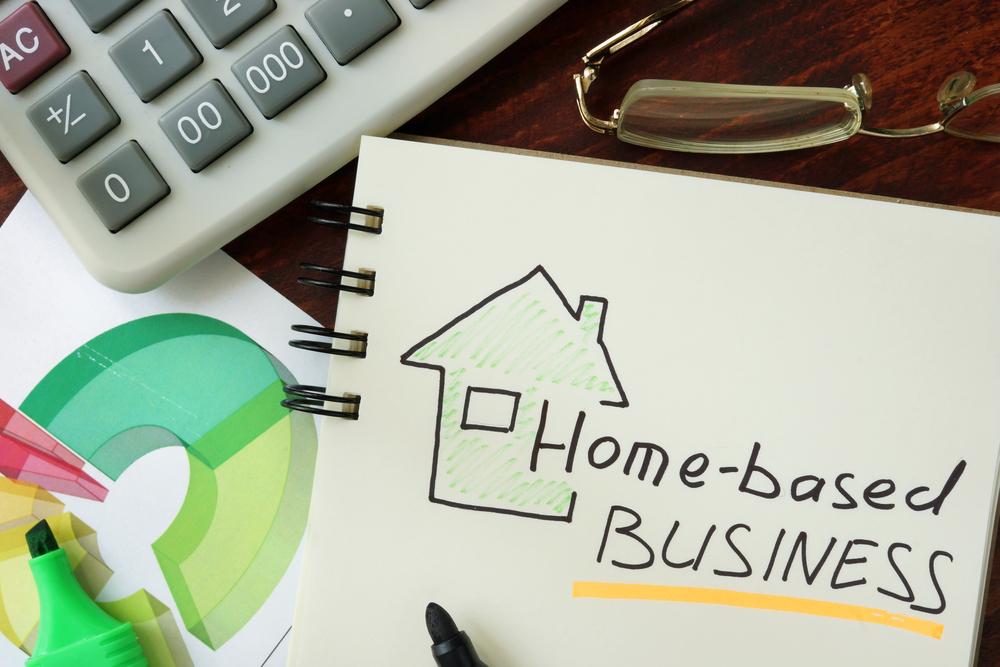 These are some essential processes that you should set up before you start your business:
Invoicing/Billing – Before you sell to customers, make sure you have your invoice or billing template ready and registered so you won't violate your legal obligations.
Product Order and Distribution – You can't start selling to your clients without a product. Moreover, you should already have a professional relationship with a supplier or manufacturer and determine the distribution setup, whether you'll be the one to arrange the delivery or not.
Bookkeeping – Bookkeeping is an essential process for any business. You must hire an accountant to work with you right at the beginning to ensure you maximize your tax deductions and revenue.
Filing – While today's technology has digitized most business-related documents and transactions, paperwork is still inevitable. That's why; you should create an efficient system for storing printed receipts and other files that you may need to review in the future.
Marketing – Digital marketing is a boon for home-business owners.

Social media

is an affordable tool that allows you to reach your target audience and increase revenue.
Customer Relationship – Social networking platforms are also excellent venues for meeting and interacting with current and potential customers. You can get feedback on your products and services on Facebook, Twitter, and Instagram, among others, and use the information you collect to improve your business.
3. Determine Legal Requirements and Status
One crucial aspect to consider when starting a home business is to identify what type of business organization you prefer. You have the option to go for a sole proprietorship, a limited liability company, a partnership, or a corporation.
The most straightforward choice is registering for a sole proprietorship. However, if you're looking to impart protection on your business without compromising affordability, you can opt for becoming a limited liability company. Determine the pros and cons of each type and assess which one best suits your company's needs and your preferences. This factor also has a significant influence on your enterprise's startup costs, taxes, and debts.
Moreover, study the different legal requirements imposed by your local government for home-business owners. You'll need to register for licenses, comply with zoning laws, acquire permits, get an employer identification number, and protect your intellectual property.
4. Expect Slow Progress at First
Don't expect to see results right away. A business is something that requires time and effort to grow. Set realistic goals and work hard in fulfilling them, even if you aren't able to reach them according to your projected schedule.
Anticipate intense competition even in niche industries because of the globalization of the marketplace. This characteristic is also an advantage for you anyway since you can get customers from different parts of the world.
Conclusion
Anybody can run a home-based business. You just need to set up your workspace and processes properly at the start to ensure you won't encounter problems in the future regarding your company's operations.
Don't be afraid to delegate tasks so you can focus on the more critical aspects of your enterprise, such as complying with legal requirements and working towards growth. Plus, brace yourself for the challenges you'll be facing at the early stages and just work hard to achieve your business goals.