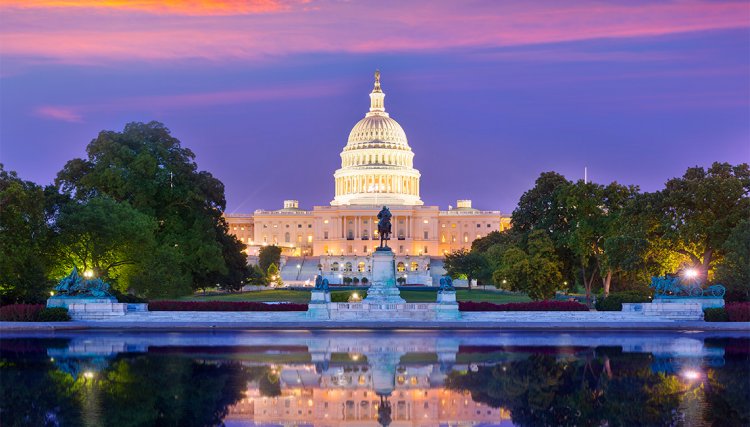 Washington, DC, is a city with a variety of personalities and neighborhoods. The capital of the U.S. sits along the Potomac River, which borders the states of Maryland and Virginia. Around the city, you will find neoclassical monuments and buildings, including the White House and Supreme Court.
It's an exciting city to live in with its numerous opportunities for work, recreation, and lifestyle. There are many neighborhoods in Washington, DC, for residents to decided to live in, and each community offers its own unique take of the city.
If you are looking to relocate to DC, deciding on a neighborhood can be very overwhelming because of the number of options to live in.  When you are choosing to move, you want to find a community that meets your lifestyle, which could mean finding a neighborhood with excellent walkability, close amenities, and homes or apartments in your budget.
A smart way to decide on DC neighborhoods is by using a DC neighborhood map that will narrow down the communities in the city. If you know you need to be closer to the downtown core, then you can focus on the neighborhoods closer to downtown. Here are five more tips on choosing a DC neighborhood:
1. Try Out the Neighborhoods
If locating from out of the region, picking a community can seem like a daunting task, but it is essential to attend open houses in the various areas as a way to learn and get a feel for the homes and services that you can find in the neighborhood.
2. Crime, Schools, and Demographics
Researching or enlisting the help of a real estate can help with determining the neighborhood's crime and school ranking, and also offer valuable insight into the home value and the demographics of the area you are interested in. Schedule appointments with the local schools in the neighborhood to see if any are a good fit for your family.
3. Test Drive Commutes
Every community in DC has its own charm, but you need to make sure that you are choosing the neighborhood that suits your needs best. Make a list of what you enjoy doing in your free time.  You might want to be within walking distance to a park, or grocery store, or have a shorter commute to work.
4. Consider What Type of Home You Want
As your trying to choose the neighborhood you want to live in, you need to decide what type of home you want to live in such as a home or apartment, do you want historic or newly constructed. Some of the DC neighborhoods have a historical feeling with there architecture and community festivals, where other areas are more about efficiency and modern design. The community you choose to live in will affect what type of home or apartment building you will have. 
5. Know Your Budget
School systems, conveniences, services, and home types will play factors in the over living cost in any neighborhood. Depending on your budget, you may need to prioritize your wants for an area and choose a community that will suit you and your bottom-line.
Considerations
When trying to choose a neighborhood in DC, make sure to do your due diligence and ask acquaintances, friends, and potential neighbors what they like about the area. Visit numerous communities you're interested in to get your own impression.  Remember though when trying to decide on a neighborhood, these features are essential to consider, schools, crime rates, walkability, public transit options, future development plans, access to parks, recreation, and health care. In addition, it is important to visit the neighborhood and check on commute times, parks, entertainment, and work, to see if the commute is something you could handle every day.