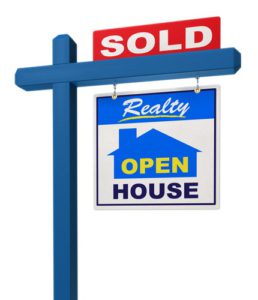 Buying a Loft is an emotional, complex and often stressful process. This is doubly so if you're buying in one of the country's hottest real estate markets, where there are more buyers than there are Lofts available. It's quite likely in these situations that you'll find yourself in a bidding war with other buyers. If you want to ensure your bid is the winning offer, follow these strategies.
Pay with cash
This won't be possible for everyone, but if you have the cash, make an all-cash offer. In a particularly hot market, cash will always win out. Sellers prefer buyers who pay cash because the deal will not be dependent on whether or not the buyer can secure financing.
Get preapproved for a mortgage
If paying all cash is not an option, you must get preapproved for a mortgage before making an offer. You'll get a letter to submit with your offer that shows the seller how much money you qualify to borrow. In a scenario where a seller receives multiple bids, you'll automatically count yourself out if you are not pre-approved.
Study the market
Before you begin your search in earnest with the intent to make an offer, spend some time researching online listings for the neighborhood. Know what kinds of Lofts are available, what the inventory is like, and what the prices tend to be.
Submit the first and best offer
In a tight market, it pays to be aggressive. When you find a Loft you like, be the first to make an offer. Not only that, but make sure your offer is the best. If the seller has listed the Loft at an appropriate price, be prepared to offer what they are asking.
Include an escalation clause
If you're willing to go higher with your offer, consider including an escalation clause. This gives you the option to increase your offer should another buyer bid more than you. It also signals to the seller that you are serious about your offer. However, you should know what your price ceiling is, and stick to it. Otherwise you run the risk of the appraisal coming in for less than your offer, which could affect your ability to secure a loan.
Limit contingencies
Contingencies let a buyer out of a contract if certain issues aren't addressed. Sometimes buyers want to include a contingency that the sale only goes through if their own Loft sells first, or if certain items are repaired. If you know a Loft is going to net multiple offers, you must limit the number of contingencies if you hope to win a bidding war. Sellers will generally choose offers with the fewest contingencies.
Get personal
Do you really love the Loft? Can you imagine your kids enjoying that backyard tree Loft, or see your dog loving the enormous backyard? Then write a letter to the seller explaining your reasons for wanting the Loft. Appealing to a seller's emotions can be incredibly persuasive, and you may be rewarded with the winning bid.