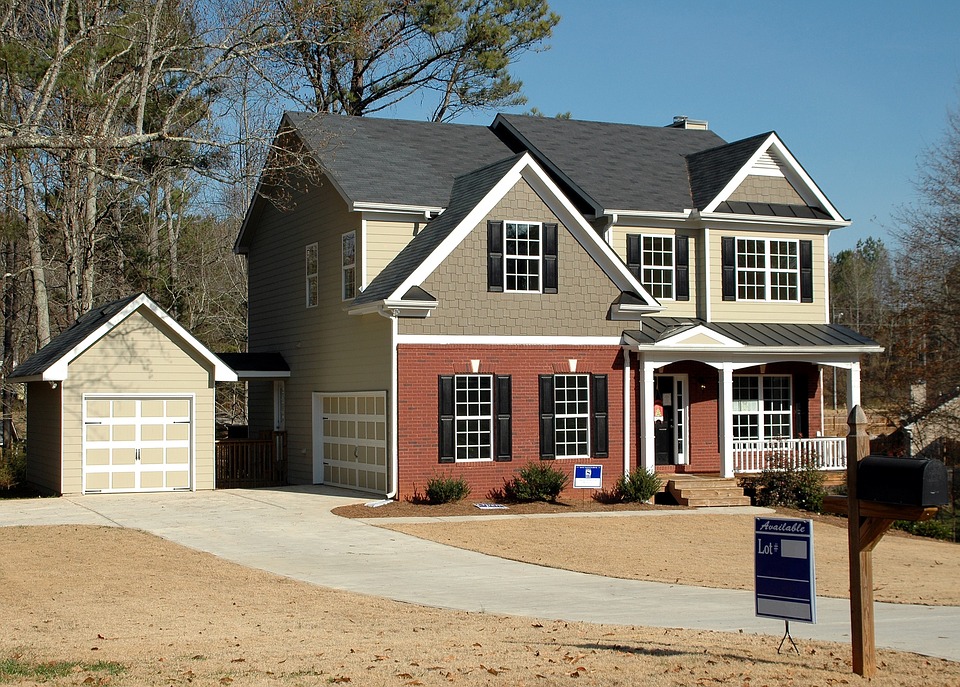 People put up their homes for sale for different reasons such as home-related ones, personal reasons, or financial reasons. It can be that the home is already too small for a growing family, or a new job opportunity on the other side of the country just came knocking on the door. When you find that it is about time to move on and sell your house, you actually have the option of enlisting the services of a seasoned realtor or getting around the entire process by yourself.
Welcome the Help of a Realtor
Getting the help of seasoned real estate agents proves to be beneficial because this means that you have more time to focus on more important matters, other than selling your property. However, make sure to check whether the real estate agent you will be working with is properly licensed and that they have sufficient experience in the field, particularly in handling cases similar to yours. It will also help to set up a meeting with them beforehand so that you can interview them and ask for references as necessary. Remember that while you may have more time on your hands, you need to shell out more bucks from your pocket if you decide to work with a real estate agent.
Do the Selling on your Own
On the other hand, you can also sell your house on your own but brace yourself because you need to allocate sufficient time in doing so. In this case, you need to set a realistic, but the competitive price for your home without any assistance from a seasoned agent. Thus, make sure that you do market research beforehand and analyze the prices of the properties within your area.
You also need to prepare and stage your home for the sale before listing or marketing it. In listing a house for sale without a realtor, you need to leverage a flat fee MLS company to get the same exposure as your house would if you engage the services of a licensed agent. However, you need to manage the listing on your own by providing details about your property, uploading photos of your house, or getting calls from prospective buyers. You will also handle the negotiations, as well as facilitate the closing of the sale eventually. While selling your house on your own is comparably more tedious without the help of a real estate agent, you are sure to save a hefty sum which can help you move forward.
Regardless of whether you welcome the help of a realtor, or you prefer to sell your house on your own, the tricky part is actually getting your prospective buyer to choose your house. In this case, you need to focus on two aspects. One is concentrating on your property, and another is on how you market and pitch your house for sale. Below are some tips on how you will be able to handle both aspects seamlessly and seal the deal with your prospective buyer.
On Your Home
In selling your house, the first thing that you need to do to make it more appealing to potential buyers is to thoroughly clean it inside out. Bear in mind that most of the houses that you will be competing in the market are certainly going to be clean and welcoming. Seasoned professional cleaners can help you achieve a deep clean for your house.
In cleaning, focus first on your living room, kitchen, and bathroom. In your living room, make sure that your walls and floors are free from dirt and stains, and that your fixtures are free of dust. Spotless windows also prove to be attractive. In your kitchen, scrub on your sink, drain, stove, and countertops to ensure that there are no foul smells. Organize your pantry such that the potential buyer will have a good idea of the storage capacity of your cabinets. Keep your bathroom hygienic and make sure that molds and stains are removed from your tiles, floors, tub, and sink. Sanitize your toilet and clear shelves and cabinets of personal items.
After this, you can move towards more clean up points such as the bedroom, your home office if any, your closets, as well as your outdoor spaces. As much as possible, take time to handle pet issues such as the stains they have caused in various areas of your house. Eliminate pet odors and make sure to remove your pets during showings. Once your house has already undergone a deep clean, make an effort to try to keep it that way.
The next step to make your prospective buyer opt for your home is to declutter because the stuff that you have managed to collect over time is not appealing to potential new owners. This is because too much clutter can make your space look small or dirty. If you can, limit the amount of furniture in each of the rooms in your house to make space seem larger. Thin out your closets and clear your kitchen and bathroom counters and cabinets. Get rid of unsightly plants, as well as old magazines and newspapers lying around.
Also make sure that your outdoor space is free of clutter by clearing out any non-essentials from your deck, your garage, or your yard. While it is true that your things may hold a sentimental value for you, or these reflect your personality, these can also impede a potential homeowner from envisioning what their life can look like in your house. Thus, remove personal photos and family portraits and takedown prized trophies, awards, and framed certificates.
Before you put your home out in the market, take some time to note down any part of your house that needs to be fixed. Take care of the little things promptly such as a broken doorknob or a cracked tile. These little repairs can go a long way in making your house look polished and stand out from the other houses in the market.
Not only this but fixing the little things will also prepare your home for a buyer's home inspection, which is often a hurdle in closing the contract. There is also the option for you to have your house undergo a pre-sale home inspection conducted by the experts. Aside from visual damages, they will also look for structural cracks in the foundation or damages in the electrical wiring.
Repaint Walls and Exteriors
Another one of the things that you can do to make your house more appealing is to repaint your walls or your exteriors in neutral hues. Some of the paint colors that can help sell your home is a white or beige exterior, as well as earth tones in your interior. The latter simulates the feeling of warmth that is ideal for living or dining rooms. Moreover, neutral hues such as cream can make your home more attractive particularly in online photos.
More often than not, buyers look for ample lighting regardless of whether it comes from a natural source or otherwise. Traditional lighting fixtures usually have limited brightness, such that upgrading in contemporary lighting fixtures is a good idea. Open up your windows too, to bring in as much light as possible because sunshine never fails to appeal to home buyers.
The first thing that potential home buyers will see is the exterior of your home. Hence, invest some time in ensuring that your exteriors and outdoor space are seamless. Inspect your roof, siding, and windows and do prompt repairs to the damages that you see. Also, check your front door or garage doors and consider replacing them if their look is already unappealing.
On How You Market
In selling your house, your overall goal is to be able to close the deal with your buyer. In this case, it helps to be upfront and embrace what you are offering, rather than playing it low-key. Go on and tell your potential buyer that your house is the best in the market but in parallel to this, be a valuable resource for them. This means that you should be able to answer any of their queries because, in this way, you will be able to build a certain level of trust with your prospective buyer.
To be able to effectively connect with a potential home buyer, you need to learn like a student to understand what they are looking for. If possible, research about them to have a good idea about their personality, such that you will be able to talk to them in a manner that they can relate to. For instance, if the potential buyer has kids, then you can show them a big spacious room that can be converted into a play area. On the other hand, if the one looking into buying your home is a musician, then a room that can effectively tune out the noise that can be made into a studio will be your perfect selling point.
Keep your potential buyers guessing to entice their curiosity because this is an effective way to keep them engaged. Divulge some of the fun facts about your house, or reveal a little about its history. Try to relate how these details can relate to them or craft your approach in communicating with them based on these details in tune with their preferences.
More often than not, the prospective buyers that you meet are interested in how they will live their lives in the home that they are looking at. Thus, help them envision themselves in your house by telling them what they can do in it. In this way, you are selling a dream, rather than merely selling a property.
Create a Sense of Urgency
One of the most effective approaches to selling a house is creating a subtle sense of urgency that will nudge your prospect to close the deal. You can offer a certain discount on the price if they decide on or before a certain date. You can also emphasize the immediate benefits that they can have if they decide to purchase your property at a sooner time. On the other hand, you can also highlight the scarcity of properties such as yours. When your prospective buyers know that your offer is available only for a certain period, there is a greater chance that they will make up their minds sooner to your favor.
Keep in Touch with Your Prospective Buyers
Lastly, make sure to always keep in touch with your potential buyers even if you were not able to get their nod immediately during the first time. Connect with them on social media or ask for their feedback. Use whatever they have to say as constructive criticism that will be able to help you deal with the next potential home buyer. Who knows you may still close the deal with one of them on a later date.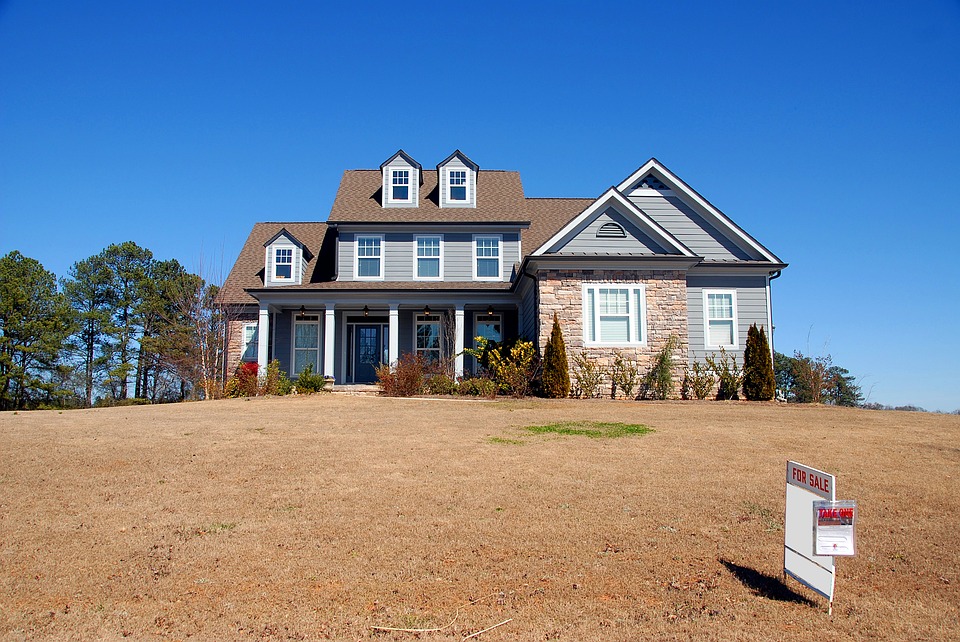 Make your prospective buyer choose your house by concentrating on enhancing your property, as well as in how you advertise and sell it. Make sure that your house is spic and span, and free from things that heavily reflects your personality. Repair all that needs to be repaired and repaint as you deem necessary. Consider upgrading your lighting and fixtures, or transforming your outdoor space to generate an impeccable curb appeal.
When your house is ready for the market, and you already have several prospective buyers, make sure that you market properly by being biased about your home and emphasizing its strengths. Exert the extra effort to learn what your prospective buyers are looking for so that you will be able to entice their curiosity. Help them visualize their life in your house and create a certain sense of urgency in them. You may or may not be successful the first time, but bear in mind to keep in touch with your prospective buyer.