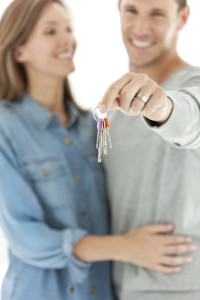 If you put your Loft on the market in the Spring, and it hasn't sold, you're probably thinking about taking it off the market until next year. Conventional wisdom says that Spring and early Summer are the only times to sell a Loft. But, even though families typically move in late Spring and early Summer, an entire other buyer group doesn't care what time of year it is. In fact, many of them wait until after the early market buying frenzy to start looking for a Loft to buy.
Since this buying group comprises disparate (and not desperate) population groups, you may need to market your Loft differently to each. Your professional real estate agent can help you take the best approach(es) with your property.
Empty-Nesters
One of the groups that often waits for the slower selling season is the empty-nester / Boomer. They aren't worried about fitting in with the school year, but often want to be settled before the holidays so that family can visit. When marketing to this group, pay attention to the cultural amenities (music venues, theaters and restaurants), medical facilities and access to travel available in your area. With no children in the Loft, many in this group look for areas with adult social spaces (outdoor dining, parks—not just playgrounds, beaches or hiking trails), walkable streets and easy access to shopping.
Empty-nesters also look for a lower mortgage and cheaper utilities, lower taxes and minimal maintenance costs. After all, they are closer to retirement and want to protect that nest egg. They also look for Lofts that do not require a lot of upkeep. If you're thinking of changing your landscaping, flooring, windows or other upgrades to your Loft, consider utilizing low maintenance versions to add appeal to your Loft for this group.
Millennials
When marketing to Millennials (or Generations Y and even Z), consider that they have a generation of Loft design shows on television to inform their ideas of Loft ownership. Spending a little to update your Loft's colors is the first step. To truly hook this group on your Loft, you may want to spend a little more to address the items they look for most often. According to a recent survey while nearly half of the potential buyers in these age groups look for Lofts in the city, up to 43% intend to live in suburban or rural areas. In the same survey in 2013 respondents preferred Lofts where the living and dining areas were joined. If your Loft has a separate dining room, removing a wall between it and the living room can boost its appeal with this group. When the dining area cannot be joined to the living area, turning it into an office space has the most potential for attracting these young entrepreneurial buyers.
Here are some quick changes that younger buyers prefer
Colored walls. Gone are the days of the all-white wall. Younger buyers prefer a deeper neutral on the walls, or even bold color. For neutrals, consider various shades of grays, or warm café au lait with cream trim.
Hard flooring. Many younger buyers want hardwood flooring. Or, if you're in a particularly warm area, a natural tile (slate, porcelain, travertine) that helps keep the air conditioning costs down is preferable to carpet.
Public transportation. If your Loft is near public transportation, a bike path or is walkable to shopping and dining, highlight that in your selling points.
Wireless and cell service. You can't move your Loft nearer to a cell tower, but you can invest in a booster for cell service for a few hundred dollars if your Loft is on the edge of cell range.
Both groups look for usable outdoor space with low maintenance. If your lawn requires a lot of upkeep, consider replacing some of it with paver stones, xeriscaping or other low maintenance options that protect the environment and require less intense care.
For either group—empty-nesters or Millennials—consider hiring a Loft stager. Removing the "family" appearance of your Loft gives it a clean canvass for either category to imaging living there.
We can help you determine the best changes to make to sell your Loft in the Fall, so give us a call to get started.