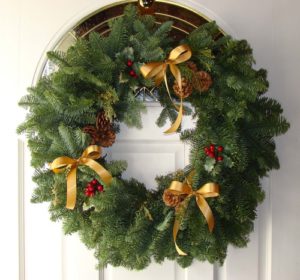 While selling a Loft during the holidays can be more hectic than usual, sellers do have an advantage. It's the perfect time to show your Loft in the best possible light with strategically chosen holiday décor. While you don't want to go overboard, by adding just the right amount of coziness and cheer, you can make your Loft that much more warm and inviting to potential buyers. Here's how to do it.
Clear out the clutter
Before you start decking the halls, be sure to clean out the clutter, as you would normally do when staging your Loft. This includes removing bulky furniture and storing personal items. The key to remember is that you want potential buyers to be able to imagine themselves in your Loft. It's essential that you give them a clean slate from which to do it.
Decorate in the same style as your Loft
If you have a raw Loft, then rustic decorations make perfect sense. But if your Loft is modern, you may want to rethink them. Choose holiday decorations that are in keeping with the style of your Loft. This will enhance your Loft's natural features, not detract from them.
Don't gobble up floor space
While you may love having an enormous tree, now is not the time to set it up. Having an overly large tree in your living room can make the room appear smaller – which is the last thing you want to do when showing your Loft. If you want to put up a tree, keep it small and simple. Don't use too many ornaments. Elegant and tasteful is best.
Keep holiday cards packed away
We know you love to keep holiday cards on the mantle or displayed on a counter, but you should keep them tucked away during a showing. Holiday cards are personal, and just like any other personal items you should keep them stored when you're selling.
Use neutral decorations
Though it is the time of year where we celebrate our beliefs, it's not a great idea to display overtly religious decorations when you're showing your Loft. Keep the nativity scene in storage and display festive items that won't be off-putting to anyone who may have different beliefs. Safe bets include simple silver and gold decorations, a pretty bowl of pinecones, or even a nutcracker or two.
Fill the air with holiday scents
Buyers will notice how your Loft smells and can factor into their decision-making, so now is a great time to bake those Christmas cookies or set out a pot of simmering potpourri on the stove. Just don't go overboard, or it can be a little suffocating. Opt for clean, natural and warm smells that make your Loft feel cozy and inviting.