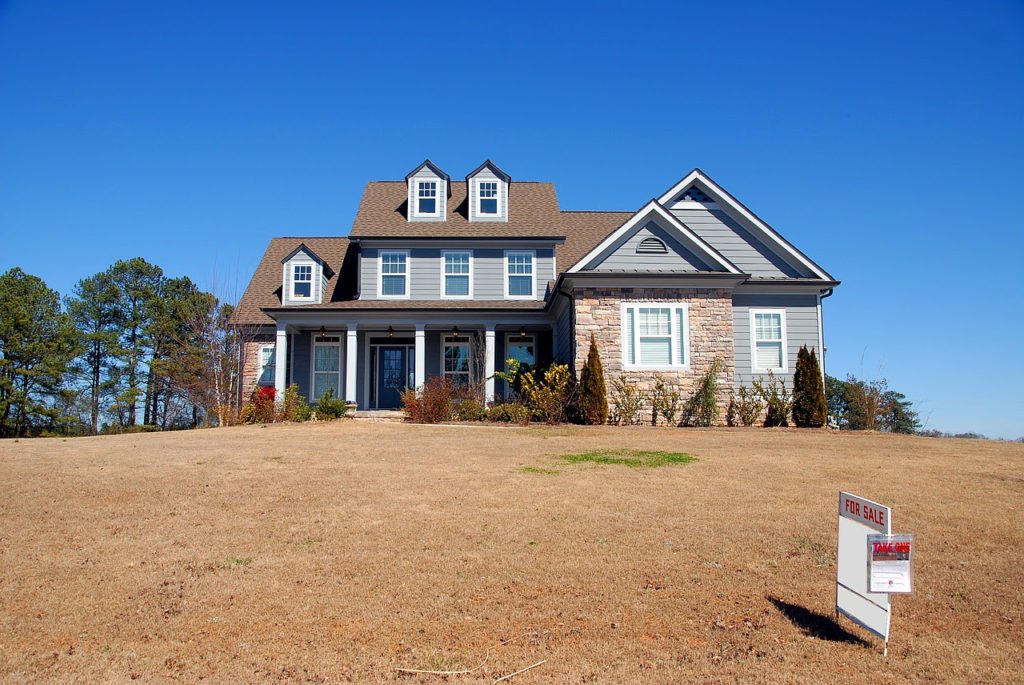 Sponsored Post
The home is the most valuable asset for the overwhelming majority of people. It's important that you do what it takes to make sure you not only preserve its value but increase it. But you should not sit back and wait for the dynamics of market forces to drive up the value. You are likely to reap a much higher return on your investment if you take deliberate efforts to increase its value. There are dozens of ways you could do that but we look at 4 of the most important.
Modernize the Kitchen
The kitchen has always been the room that most defines the character and appeal of a home. That's perhaps because there are so many fittings that go into it, unlike living rooms or bedrooms which have a (relatively) more bland appearance. A modernized kitchen is certainly going to prove a winner with not just Millennials but buyers across the board.
You don't even have to completely rip apart your old kitchen or cough tens of thousands of dollars. For as little as a couple of thousand dollars, you can install new flooring, a new quartz countertop, apply a new coat of paint to walls and cabinets, update the hardware (stainless steel has a particularly contemporary feel), and add new appliances.
Expand the Living Space
Square footage is the number one thing plenty of buyers will look at first before they even start to consider purchasing a home. You may not realize it but your home likely has more living space than you can see or give it credit for. You can actually increase living space without increasing the size of the building.
Renovating a basement is the most popular alternative for increasing a home's usable living space. Depending on the size of the basement and the desired finish, you can expect to spend at least $10,000 but more probably $25,000 or more to convert it. Your attic is another option but this is often more expensive to remodel compared to the basement. A $50,000 bill for attic conversion isn't unusual.
The extra living space can be used for everything from a home office (if the buyer works from home) to a dedicated playroom for the kids. You can use home design software to have a realistic feel of how the end product will look like after renovation works are complete.
Install a Quality Security System
A top-notch home security system doesn't come cheap but it will provide a healthy return in the long run. A good system doesn't just bolster overall security but it can substantially increase the value of the home. Security features that portray a high state of protection such as strong doors, deadbolt locks, solid windows, surveillance systems, and alarm systems, provide peace of mind for a home's occupants.
Home security systems are a burglary deterrent, ensure any intruder would have a hard time getting through and, even if they do, make sure external help can be called upon quickly and easily. Many security systems also check for other issues such as fire and flooding. Security systems may make a home eligible for insurance discounts.
All these benefits are attractive to potential buyers since they will inherit them once they purchase the property. What does all that mean? Buyers will be willing to pay an above-market price.

Lower Home Energy Cost
Lowering home energy costs has always been viewed as a means of saving money for anyone living on the property (whether a tenant or a homeowner). Energy savings are however also a useful selling point if you choose to dispose of the property in the future.
According to a National Association of Home Builders survey, energy-efficient strategies were the most wanted and most influential feature in home buyer purchase decisions (it was listed as a factor for 80% of respondents). This is an especially big deal in areas with more extreme weather. Potential buyers are increasingly asking whether a home's windows have low-E coatings or what the insulation's R-value is.
Water heating, an energy guzzler in the typical home, can be a deal maker or breaker too. Installing a new, energy-efficient water heating unit would impress efficiency- and cost-conscious buyers. 
These improvements will make your home easier on the eye, friendly on the wallet, more comfortable for its residents, and therefore more valuable when you put it up for sale.
This is a sponsored post and this blog accepts forms of cash advertising, sponsorship, paid insertions, or other forms of compensation. The compensation received may influence the content, topics, or posts made in this blog. All advertising is in the form of advertisements generated by a third-party ad network. Those advertisements will be identified as paid advertisements.